I have had the joy of working with wildly inventive, passionate, dedicated and talented people through collective engagement. The Floating Lab Collective is a group of artists who worked collaboratively on social research through public and media art projects in Washington DC, as well as nationally and internationally. They experiment with the aesthetics of direct action in crafting responses to specific places, communities, issues and circumstances. FLC artists move across visual art, performance, new media, and publications to engage and integrate such social topics as housing, the environment, migration, labor and urban mobility. One of FLC's most important tools is a converted taco truck– a Floating Museum– that circulates projects among different neighborhoods, communities and regions.
---
---
The Collection – ReMuseum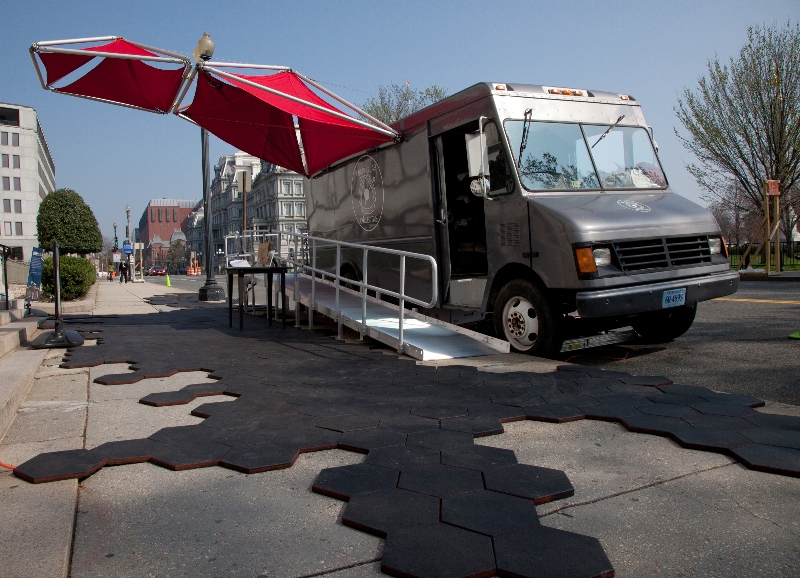 ---
Scream at the Economy
---
Floating Lab Collective was started in 2007 in partnership with Provisions Library, an arts and social change research and development center at George Mason University. To date, over 50 groundbreaking community projects have been produced in the Baltimore-Washington Metropolitan Area, New York City, Mexico City, Detroit (MI), Louisville (KY), Medellin (Colombia) and Port of Spain (Trinidad). Through Provisions, FLC has been funded by The Creative Communities Initiative, The Nathan Cummings Foundation, The Virginia Museum, George Mason University and the DC Commission on the Arts and Humanities.